Subhana Barzaghi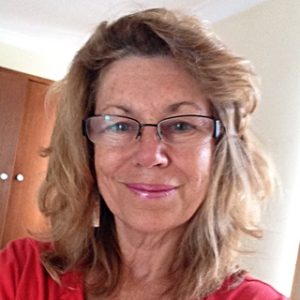 Subhana has practised meditation for over 20 years, is an acknowledged teacher in both the Insight meditation and Zen Buddhist traditions. She teaches seven-day intensive retreats in India, Australia and New Zealand.  In 1996 Subhana became the first Australian Zen Roshi and is the spiritual director of the Sydney and Melbourne Zen Centres. She is also the founder of the Kwan Yin Zen Centre in Lismore. Subhana is the mother of two children and works as a counsellor and psychotherapist in Sydney.
Jeremy Logan
Jeremy has been involved in Insight Meditation since 1984 spending several years in the east and in Europe learning and practicing meditation. He has been teaching retreats throughout NZ since 1992. Jeremy currently lives in the Wairarapa working as manager of a community counselling and family violence prevention centre and has a small private counselling practice.
Sharda Rogell
Sharda has been practising and teaching Buddhist insight meditation for over 30 years and is currently on the Teacher Council at Spirit Rock Meditation Center in northern California near her home. She has been influenced by many different spiritual traditions, including her root teacher, H. W. L. Poonja, during her many trips to India. Sharda is also a student of A. H. Almaas in the Diamond Heart School. She has been teaching in New Zealand since 1991.
Yanai Postelnik
Yanai has practiced and studied Insight meditation and Dharma teachings in Asia and the West. He leads retreats in Europe, Israel, Australia, New Zealand and the USA. Originally from New Zealand, he lives in Devon, England, and is a member of the Gaia House Teacher Council. Yanai also served one year as a resident teacher for the staff at Insight Meditation Society in Barre, Mass. USA. He has also led various courses combining meditation and silence with being in nature, which he finds to be a wonderful combination.
Julie Downard
Julie has been practising meditation since 1991 when she was living in England. She has practised intensively with teachers in both the Insight and Zen traditions in India, England, California, Australia, France and New Zealand. Julie has been teaching on retreats and Dharma Gatherings since 2007. She lives in Christchurch, and is a co-founder and trustee of Southern Insight Meditation.
Di Robertson
Di has over 20 years' experience in insight meditation, with intensive retreats and daily life practice in England and New Zealand. She has taught beginners' courses since 2000, has led a number of short retreats and co-taught longer retreats with senior teachers. She lives in Christchurch and is a co-founder and trustee of Southern Insight Meditation.
Sean weaver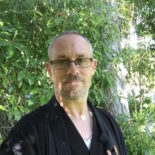 Sean Eiji Weaver Sensei is a teacher in the Diamond Sangha Zen lineage. He will be joining us for the Dharma Gathering in January 2019.
He has been training in Zen since the 1980s and became a student in the Diamond Sangha in 1998. His teaching focuses on the intersection of Zen practice and social/environmental action. To this end he and his wife Jo Campbell (Practice Leader in the Diamond Sangha) developed a version of 'stillness and action' Zen training they call 'Ekodo' (ecological way). They have run retreats over the years in Wellington and then Golden Bay where they currently live. Sean and Jo have a strong sense of Dharma kinship with the Southern Insight Group.