Please note that all our retreats will run only if there are sufficient registrations. The closing date for registrations is one week before the retreat starts. Click here to find out how to register.
Future Retreat Events for 2018 – 2019
In 2018/19 we will be very lucky to welcome a wonderful mix of local and international teachers to run retreats with Southern Insight.
---
Dharma Gathering:  Mindful Community Engagement
11th to 18th January 2019, Staveley, Mid Canterbury
Nga mihi nui
Southern Insight Meditation and the Christchurch Diamond Sangha Zen warmly invite you to the fourth New Zealand Dharma Gathering in January 2019. Join us for this unique format of meditation, workshops, bodywork, poetry, art, music, walks and great vegetarian food! There are also specific activities for children and families.
Explore your relationship to everyday experience: social pressures, stress, connecting with others, political situations, environmental crises, taking action for change and becoming who you really are.
The dharma gathering form is a lovely way to engage with like-minded people, learn more about the teachings of the Buddha and to enjoy a summer gathering atmosphere suitable for families.
Subhana Barzaghi, Jeremy Logan and Sean Weaver are three well known teachers from the Insight and Zen traditions and will offer, with others, a range of workshops and teachings.
Subhana Barzaghi
Subhana has practised meditation for over 20 years, is an acknowledged teacher in both the Insight meditation and Zen Buddhist traditions. She teaches seven-day intensive retreats in India, Australia and New Zealand.  In 1996 Subhana became the first Australian Zen Roshi and is the spiritual director of the Sydney and Melbourne Zen Centres. She is also the founder of the Kwan Yin Zen Centre in Lismore. Subhana is the mother of two children and works as a counsellor and psychotherapist in Sydney.
Jeremy Logan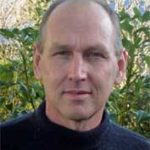 Jeremy has been involved in Insight Meditation since 1984 spending several years in the east and in Europe learning and practicing meditation. He has been teaching retreats throughout NZ since 1992. Jeremy currently lives in the Wairarapa working as manager of a community counselling and family violence prevention centre and has a small private counselling practice.
Sean Weaver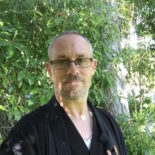 Sean Eiji Weaver Sensei is a teacher in the Diamond Sangha Zen lineage. He will be joining us for the Dharma Gathering in January 2019.
He has been training in Zen since the 1980s and became a student in the Diamond Sangha in 1998. His teaching focuses on the intersection of Zen practice and social/environmental action. To this end he and his wife Jo Campbell (Practice Leader in the Diamond Sangha) developed a version of 'stillness and action' Zen training they call 'Ekodo' (ecological way). They have run retreats over the years in Wellington and then Golden Bay where they currently live. Sean and Jo have a strong sense of Dharma kinship with the Southern Insight Group.
Registrations are now closed.
Costs for Dharma Gathering*
Children:
7 days: High school age:  $150 |  Primary school age:  $100 |   Preschool: $0
3 days: High school age:   $90  |  Primary school age:  $60   |   Preschool: $0
Adults:
7 days: $345
3 days: $220
3 days: 11th-14th January;   7 days: 11th-18th January
Priority will be given to retreatants wanting to come for 7 days.
* The registration costs do not cover any payment to teachers for their teaching. They will receive only what you offer as dana / koha. Dana is a gift by each person in the spirit of generosity to reciprocate the teachers' sharing of their depth of knowledge and expertise. The amount given is up to the giver.* Subsidised registration rates available for those who need it – please enquire.
Southern Insight Meditation is a nonprofit, non-sectarian group run by volunteers with the aim of making available the teachings and practice of Insight (Vipassana) Meditation through retreats, courses and talks. We are also a charitable trust and donations are tax exempt.