James and Jane Baraz retreat day
Compassion, Well-being & Resilience
Sunday 9th December, Christchurch.
Time: 9.00am Arrival and registration; 9.30-4.30pm
Southern Insight are delighted to be hosting James and Jane Baraz for this one day workshop, and warmly invite you to join us.
As some of you will know from their visit in 2013 and subsequent SIM courses, "Awakening Joy" is a transformative and internationally recognized course. It is designed to awaken joy through engaging themes and practices that incline the mind toward well-being and deeper insight. On this retreat day, James and his wife Jane will share a sample of the course practices, including engaging with difficulties, and explain their relationship to Buddhist practices. It is suitable to those new to, or experienced in, the Awakening Joy course or meditation practices.
Today, there are plenty of messages to heighten our fear and sadness about the world, and so more than ever it is vital to understand the importance of joy as a central aspect of life / spiritual practice. We need to remember how to stay connected to that place inside that makes life worth living. True happiness is not about acquiring anything but rather opening to the natural joy and aliveness right inside you. Your own cultivation of well-being, resilience and joy can become our gift to a troubled world.
"Awakening Joy can lead each of us to live with dignity, compassion and gracious freedom. Savor and practice the exercises…use them to open your heart and transform your life. Your days on Earth will be full of blessings."
—Jack Kornfield, Author of A Path with Heart
James Baraz has been a meditation teacher since 1978. He is a co-founding teacher of Spirit Rock Meditation Center in Woodacre, CA. He leads retreats, workshops and classes in U.S and abroad. James is the creator and teacher of the Awakening Joy course (since 2003). He is also the co-author of Awakening Joy, the book based on the course, and Awakening Joy for Kids, and is a guiding teacher for One Earth Sangha, a website devoted to expressing a Buddhist response to Climate Change. James lives in Berkeley, California with his wife, Jane. He has two sons and three grandchildren.
Jane Baraz has been a mindfulness practitioner since 1976 when she began sitting vipassana retreats. She was on the Spirit Rock Board of Directors for 8 years and helped start the Spirit Rock Family Program. Jane teaches Mindfulness Based Stress Reduction (MBSR) at UCSF's Osher Center for Integrative Medicine. She's also a trained teacher in Mindful Self-Compassion (MSC), which she teaches at the Women's Cancer Resource Center in Oakland and privately in Berkeley. Jane enjoys teaching retreats and Awakening Joy workshops with her husband, James, in California and internationally.
Date: Sunday, December 9th, Time: 9.00am Arrival and registration; 9.30-4.30pm
Venue: Waiora Trust, Te Ahi Kaa Conference Centre, 48 Watson Rd, Harewood, Christchurch
Cost: $35 plus dana* for James and Jane.
Registration and Enquiries: Registrations close Wednesday 5th December. Online registration or Email southern.insight.meditation@gmail.com
Accommodation: If you can offer accommodation to people from outside Christchurch, who may wish to attend, please let us know at southern.insight.meditation@gmail.com.
What to bring: Please bring your own lunch. We will provide morning and afternoon tea. If you have your own cushion or stool please bring that.
* The registration costs do not cover any payment to teachers for their teaching. They will receive only what you offer as dana / koha. Dana is a gift by each person in the spirit of generosity to reciprocate the teachers' sharing of their depth of knowledge and expertise. The amount given is up to the giver.
Regular Meditation Groups
Christchurch Meditation Group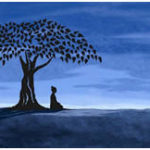 This year we are introducing more defined topics to the weekly sits, bringing together some of the width and depth of SIM experience.
All Wednesday evenings are open to all who want to practice meditation / mindfulness in the insight tradition.
The Wednesdays of the current month are shown below.
| Week of month | Programme Ongoing | Date and topic | Facilitator | Venue | Time |
| --- | --- | --- | --- | --- | --- |
| 1st | Awakening Joy | Awakening Joy | Julie | Ferndale | 7.30-9.15pm |
| 2nd | Mindfulness and movement | | Joss/Di | Zendo | 7.30-9.15pm |
| 3rd | Rotating facilitator - the 4 Noble Truths Part 2 | Facilitated discussion | Di | Ferndale | 7.30-9.15pm |
| 4th | Teachings for daily life | | Julie | Zendo | 7.30-9.15pm |
| 5th | No topic - community practice night and discussion | n/a | Di/Dermot | Zendo | 7.30-9.15pm |
*Any 5th Wednesdays will now be at the Zendo not Ferndale.
We continue to make Wednesday nights available freely. We do ask for a donation / koha to contribute to room hire (suggested $3pp) and any koha / dana for the facilitator.
Any questions about the Wednesday night topics or schedule, please contact southern.insight.meditation@gmail.com
Ferndale School: 104 Merivale Lane in the staffroom
The Opawa Zendo: 4 Kennedy Place, Opawa on the corner of Opawa Rd opposite the Hillsborough Domain. Parking is limited on Kennedy Place, so please park in the Bremca Ltd car park at 10 Kennedy Place.