Regular Meditation Groups
Christchurch Meditation Group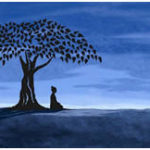 This year we are introducing more defined topics to the weekly sits, bringing together some of the width and depth of SIM experience.
All Wednesday evenings are open to all who want to practice meditation / mindfulness in the insight tradition.
The Wednesdays of the current month are shown below.
Week of month
Programme Ongoing
Date and topic
Facilitator
Venue
Time
1st
Awakening Joy
4th April
Awakening Joy
Julie
Ferndale
7.30-9.15pm
2nd
Mindfulness and movement
11th April
Joss/Di
Zendo
7.30-9.15pm
3rd
Rotating facilitator - the 4 Noble Truths Part 2
18th April
Facilitated discussion
Di
Ferndale
7.30-9.15pm
4th
Teachings for daily life
25th April
Julie
Zendo
7.30-9.15pm
5th
No topic -community practice night and discussion
n/a
Di/Dermot
Zendo
7.30-9.15pm
*Any 5th Wednesdays will now be at the Zendo not Ferndale.
We continue to make Wednesday nights available freely. We do ask for a donation / koha to contribute to room hire (suggested $3pp) and any koha / dana for the facilitator.
Any questions about the Wednesday night topics or schedule, please contact southern.insight.meditation@gmail.com
Ferndale School: 104 Merivale Lane in the staffroom
The Opawa Zendo: 4 Kennedy Place, Opawa on the corner of Opawa Rd opposite the Hillsborough Domain. Parking is limited on Kennedy Place, so please park in the Bremca Ltd car park at 10 Kennedy Place.